Kanbanize your project automatically!
The kanban board is created automatically using your project workflows, issue types, statuses, ...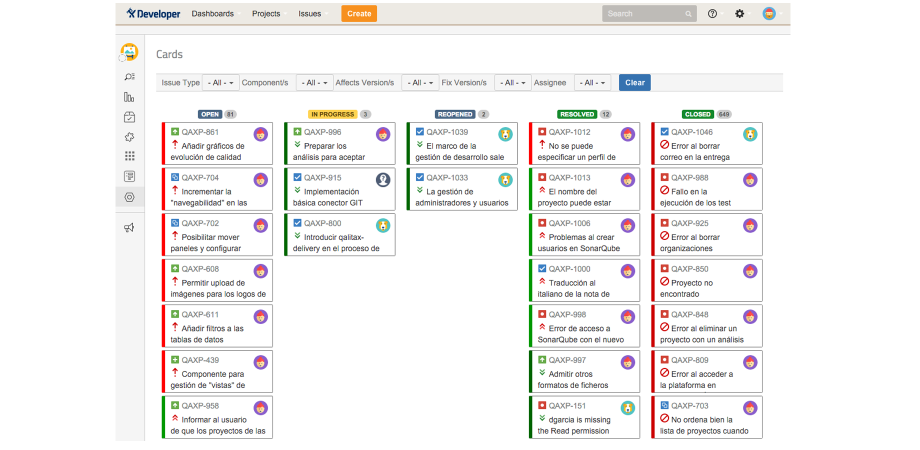 Drag and drop support
Turn your Jira project into a visual management tool. You can drag and drop your issues using your workflow. It's quick and simple, you don't need any additional configuration.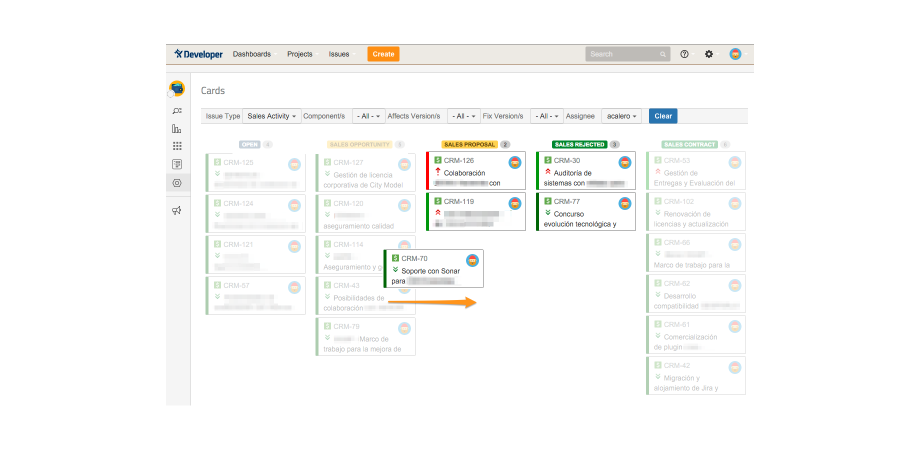 Filter your kanban to see only the cards you need
You can filter your cards board using issue types, components, versions and assignees.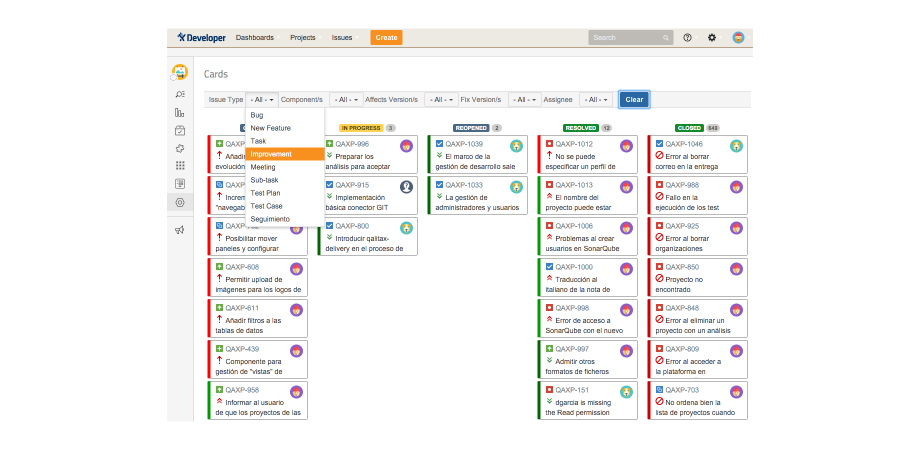 Quick and simple, no configuration is required. Install Cards for Jira and a Kanban Board for each project will be created automatically!
All the issues in a project are displayed in a board as cards. Managing the issues has never been this visually attractive!
Columns are dynamically created, as the app is aware of workflows and statuses in projects.
Transition issues just by moving them between columns. Moreover, Cards App will highlight the columns where the issues can be moved. Yeah, it take restrictions into consideration too!
Cards is "agile - made simple" for ALL TEAMS. Compatible with Jira Core, Jira Software and Jira Service Desk
Interactive filtering allows to view issues using widely used filters such as issue types, components, version affected/fixed and assignee
Log into your Jira instance as an admin..
Click the admin dropdown and choose Atlassian Marketplace. The Manage add-ons screen loads
Click Find new apps or Find new add-ons from the left-hand side of the page.
Locate the app via search. The appropriate app version appears in the search results.
Click Try free to begin a new trial or Buy now to purchase a license for the app. You're prompted to log into MyAtlassian. The app begins to download.
Enter your information and click Generate license when redirected to MyAtlassian.
Click Apply license.
If you're using an older version of UPM, you can copy and paste the license into your Jira instance.