excentia Admin Tools for Jira
Developed by Jira Admins for Jira Admins. Truly helpful tools, customizable utilities and useful information
Free download
Custom conditions, validators and post-functions
Do more with customizable workflows. An extended functionality really appreciated by Jira Admins all over Atlassian ecosystem. You will be able to use additional conditions, validators and post-functions.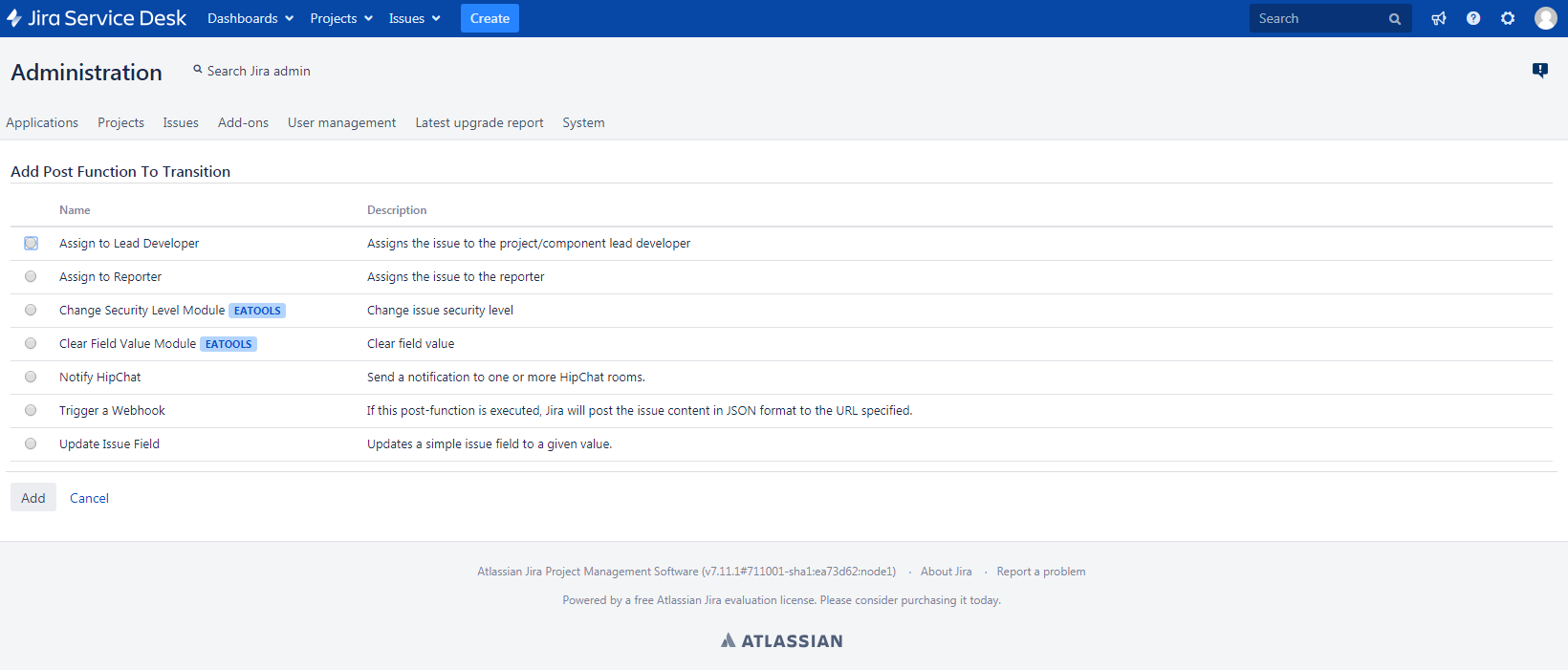 Transition summary
All the transitions and related info just with a single click in your issue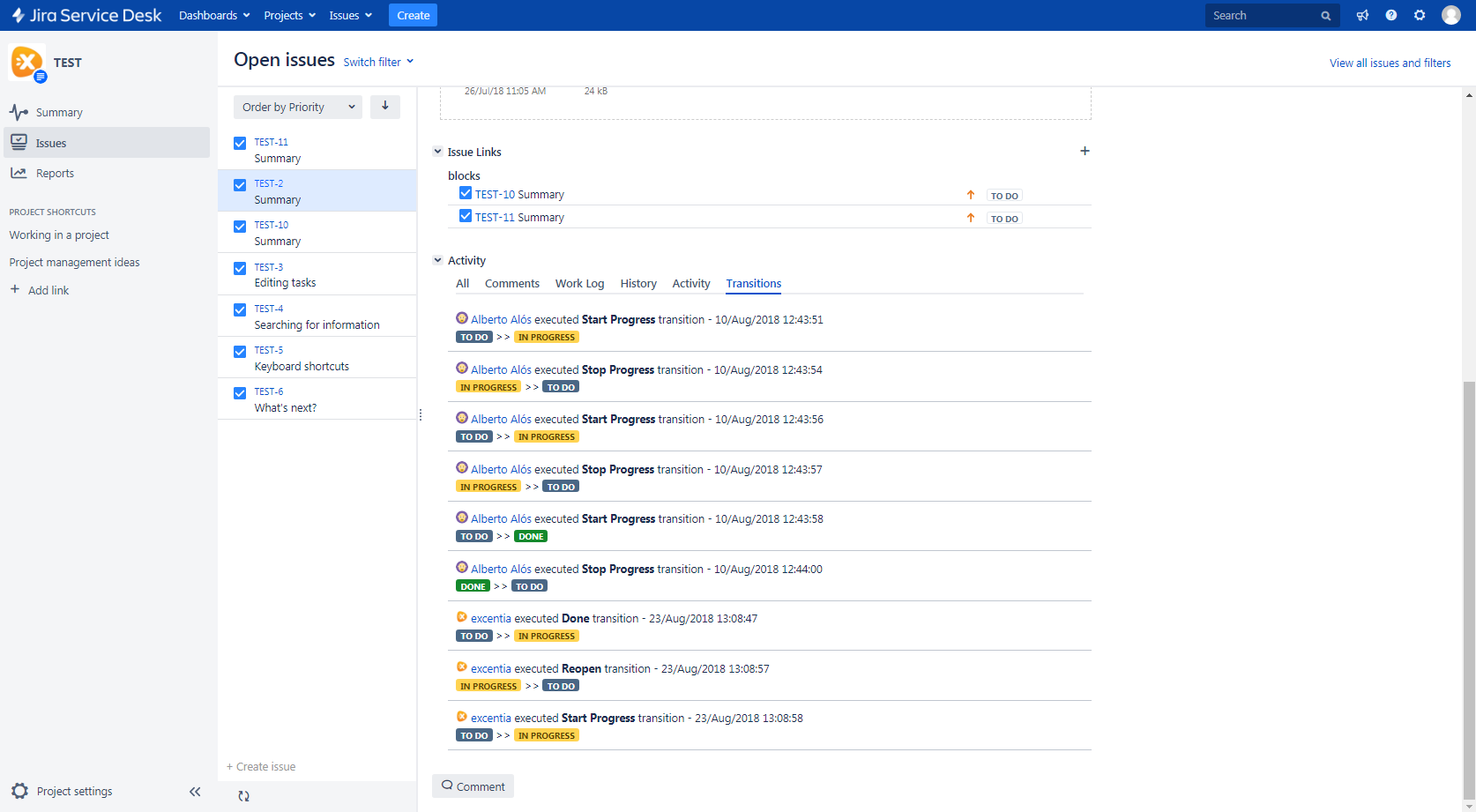 Extended report of Jira instance
Find projects by type, unresolved issues, inactive users and much more.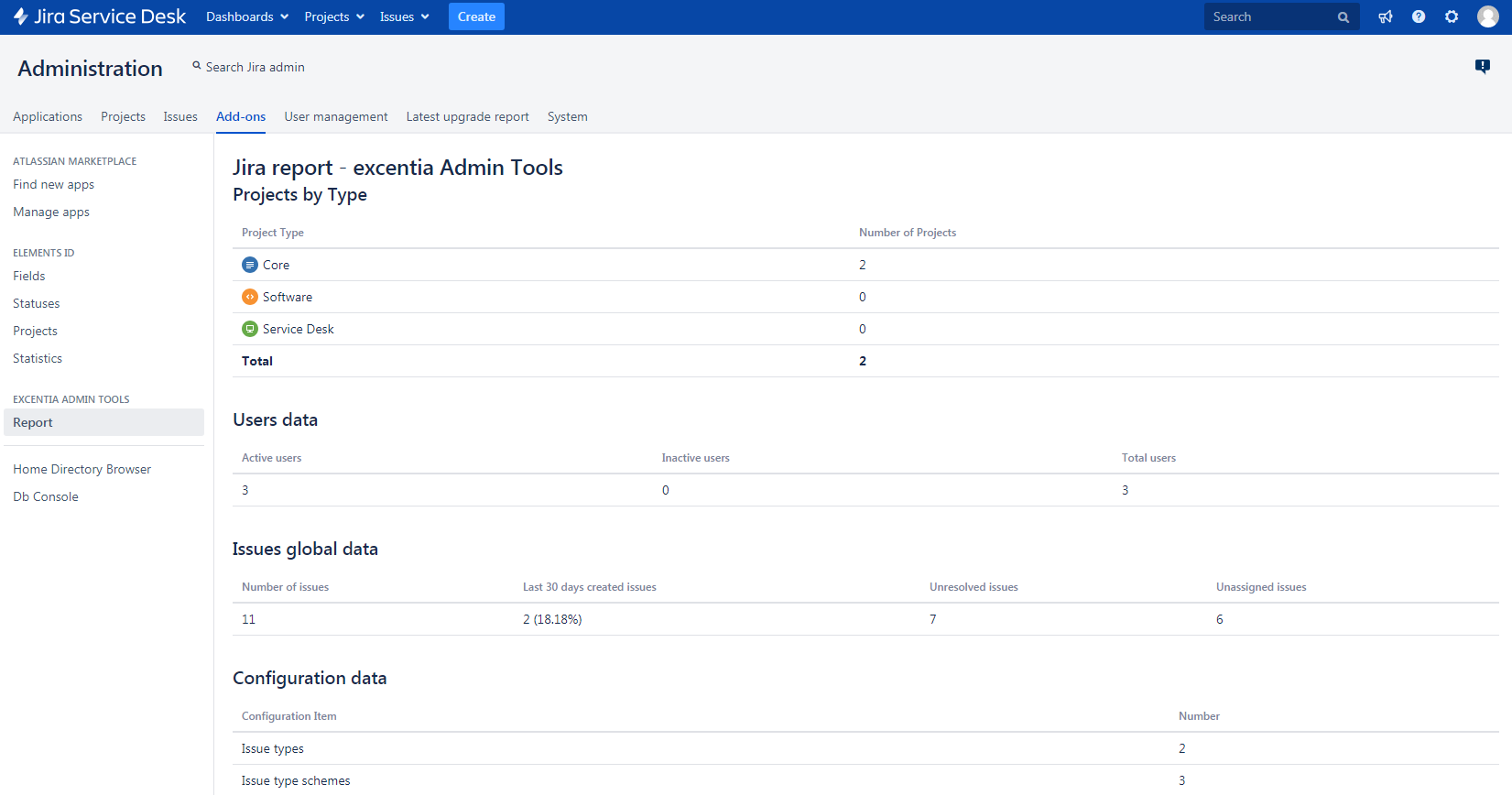 Log into your Jira instance as an admin..
Click the admin dropdown and choose Atlassian Marketplace. The Manage add-ons screen loads
Click Find new apps or Find new add-ons from the left-hand side of the page.
Locate the app via search. The appropriate app version appears in the search results.
Click Install to download and install your app.
You're all set! Click Close in the Installed and ready to go dialog.