Manage your project health in Jira
Evaluate your project debt using total debt time, debt distribution, debt ratio and get your sustainability rating from A (best grade) to E (worst grade).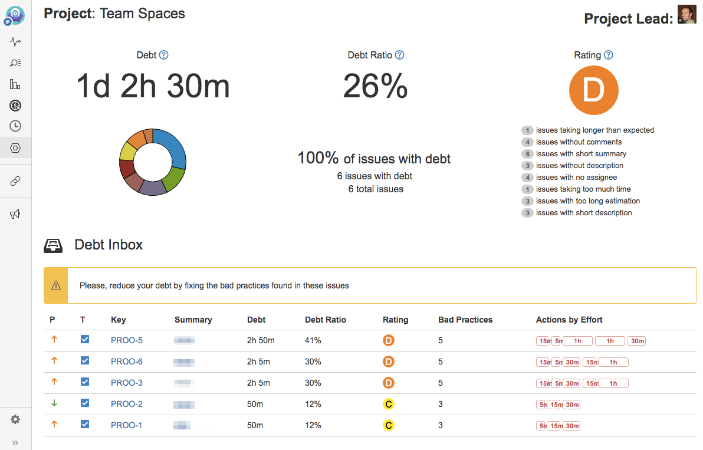 Track your health at issue level
Track your issue debt at any time, for any issue with the issue debt panel. It will help you to know how to reduce your debt by using Jira best practices and the debt quality model.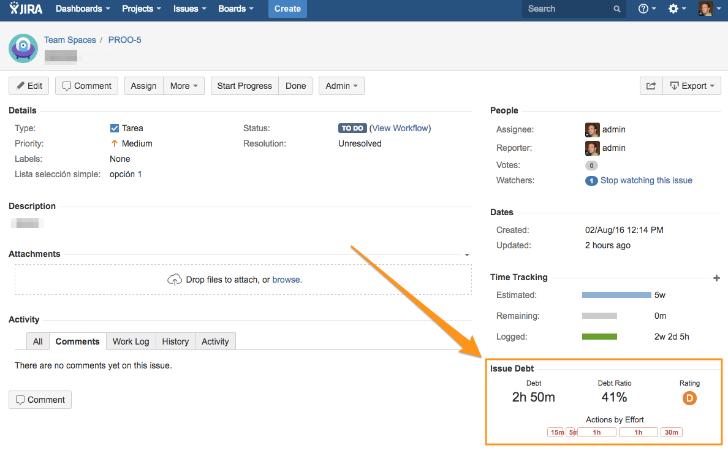 Improve your health by using recommended actions
Plugin shows the top debt issues and helps you by providing the recommended actions to reduce your debt. You just need to check these actions and fix your issues!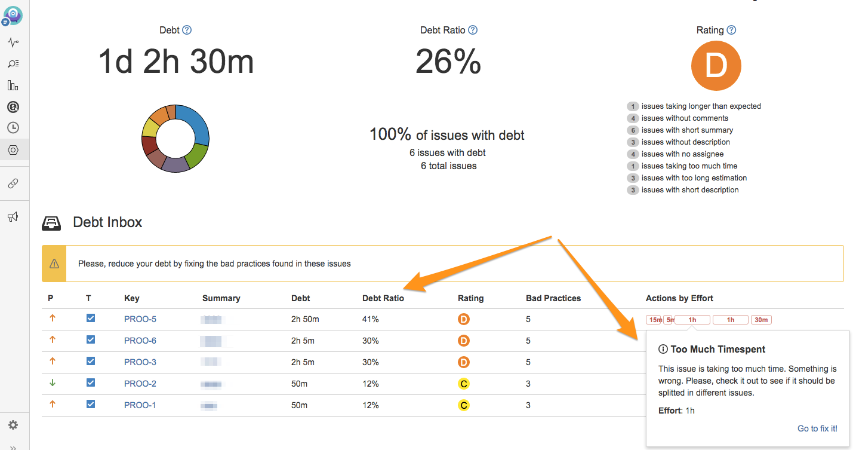 Log into your Jira instance as an admin..
Click the admin dropdown and choose Atlassian Marketplace. The Manage add-ons screen loads
Click Find new apps or Find new add-ons from the left-hand side of the page.
Locate the app via search. The appropriate app version appears in the search results.
Click Try free to begin a new trial or Buy now to purchase a license for the app. You're prompted to log into MyAtlassian. The app begins to download.
Enter your information and click Generate license when redirected to MyAtlassian.
Click Apply license.
If you're using an older version of UPM, you can copy and paste the license into your Jira instance.