The need to measure code quality
This situation, in which much of the development was not involved internally, caused a sense of frustration in the Hofmann team because they did not feel useful because they were not able to participate in software development.

In addition, its code was in a state of decentralization and lack of control because there was no single place where the company's software applications resided. To top it off, this situation also involved a very slow response to bugs and a very poor bug report. In this context, it was clear that the first step was to centralize the control and management of all this software.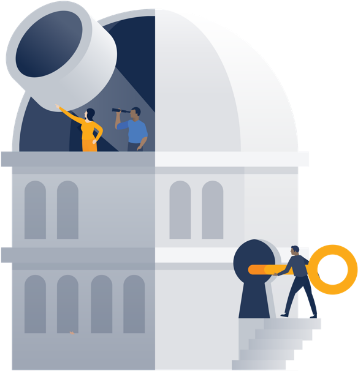 Regain the reins of version control
Hofmann applications were becoming big business critical projects, which were constantly changing without any control. Any mistake or change could translate into a big impact.

With the incorporation of version control, it was intended not only to improve management and transparency in the code, but to provide the technical team with a version system that allows them to improve the code of their applications without having a negative and direct impact on the business. A clear commitment to work on quality from the beginning, scalable and transparent.
Hofmann and excentia, fellow travelers
With excentia, Hofmann found a partner who would accompany them on the road of continuous inspection. The first step was to move from sending binaries to Hofmann FTP, to a shared SVN. Version control was incorporated, this being the key and necessary piece of the quality and continuous integration environment that was starting.

We also help them implement SonarQube and integrate it with tools like Jenkins, creating a complete system of continuous code inspectio